Delivery of a CAT 3406 DI-TA Marine generator set
We successfully completed another great project for one of our clients in the shipping industry.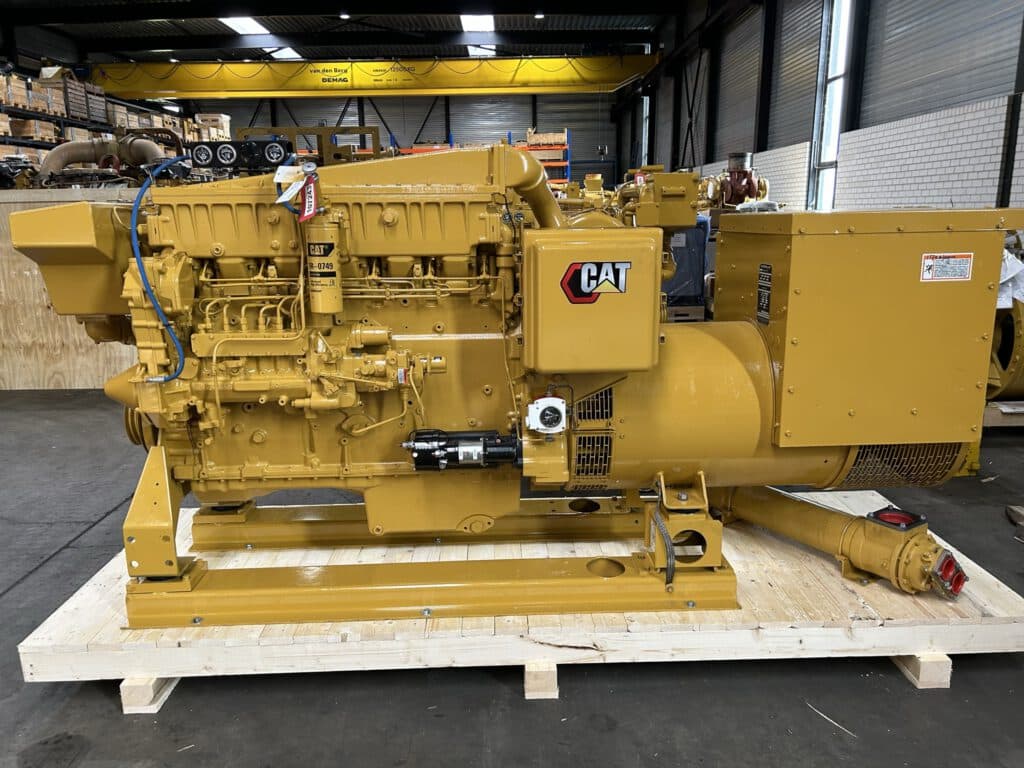 Diesel Power Holland completed an ambitious project for a marine customer, the rebuild of a Caterpillar 3406 marine generator set.
Caterpillar 3406 DI-TA Marine generator set:
344 kW @ 1800 rpm
1SS Prefix
Caterpillar SR4 generator – 450 frame
Electric starter
Jacket water pump
Standard CAT instrument panel
Double walled fuel lines
PSG Governor
Load tested at Caterpillar test bench
Do you have a repair request for your Caterpillar 3406 DI-TA engine?
When you need equipment and spare parts quickly, you can count on Diesel Power Holland Don't hesitate, but contact us!